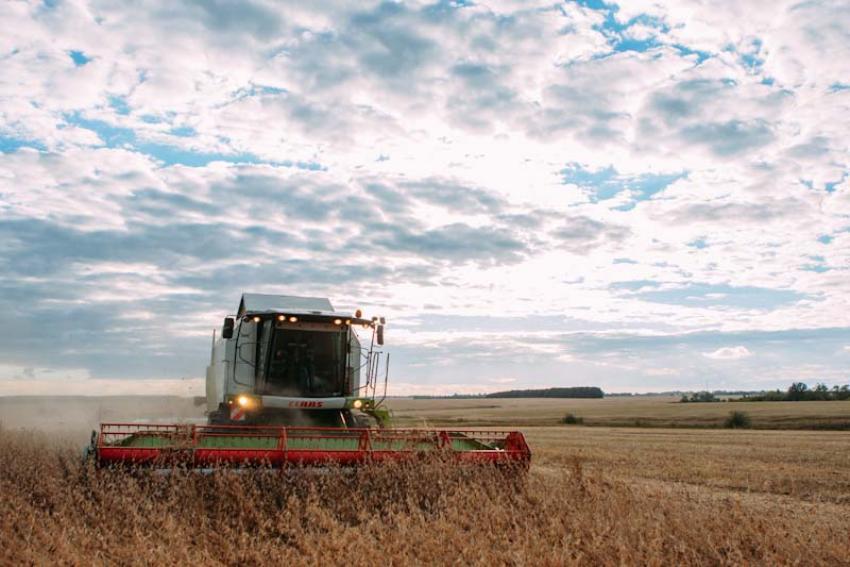 AgroTerra completed the production season 2018-2019 in all regions where it operates. The Company's main crops have provided higher yields than planned despite pests affecting rape and soya, drought, and summer frosts in the Penza region, hurricanes and hail in the Kursk, Lipetsk and Tula regions, and heavy rainfall in all areas of the Company's presence.
Sugar beets were harvested 10% more than expected (yields were 43.8 tons per hectare) and the soya and wheat harvest plan was also exceeded by 2-3% for each crop. Spring and winter wheat yields averaged 4.4 tons per hectare. The yield of commercial soybeans was 1.9 tons per hectare, but the main thing for the company is the quality of soybeans and most of the bean harvest contains 33-36% protein. AgroTerra was also able to achieve such indicators thanks to enhanced agronomic control over its fields.
'This has been a very productive season for AgroTerra. Its results in both crop and seed production suit us down to the ground,' says Patrick Ghidirim, Managing Director of the Group.
Seed production is a new direction for AgroTerra. The company has been engaged in soybean farming since 2012, using the best international practices and applying a scientific approach to production. At the beginning of the 2018-2019 season, AgroTerra began producing soybean seeds not only for its own needs, but also for other agricultural producers. In December, the company launched a seed line with a capacity of 10 tons per hour in the Kursk region. The AgroTerra Integrator Agribusiness Development Centre has already opened preordering for soybean seeds.
Soybean will remain one of AgroTerra's priority crops in the next season. The company will also continue to develop its own seed production.